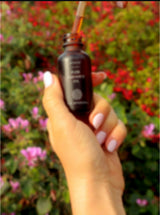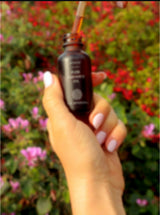 Anti-Aging Niacinamide Set
Four bestselling Clear products for glowy, anti-aging benefits
What it's good for
Breakouts

Fine lines and wrinkles

Uneven skin tone and roughness

Anti-Aging
What it is
Enter our winter wonderland where the gift of a brighter, more youthful looking glow does indeed exist! This advanced anti-aging routine is chalk full of powerful antioxidants like vitamin c
...
in its most potent form, omega-3 fatty acids found in our best selling Renew Pure Radiance Oil and nourishing ingredients like aloe vera and green tea. These award winning products deliver gentle yet effective formulas that work together to fight signs of aging and reveal hydrated bouncy looking skin. Store them all in the gorgeous, portable Mushroom Grey Vegan Leather Bag while on the glow!
WHY IT WORKS
The Clear Collection is formulated to address breakouts, problem prone skin and the appearance of skin aging with some of nature's most potent antioxidants and omega-3 essential fatty acids. Our ... Cleanser blends together nature's most powerful ingredients to fight blemishes while hydrating and nourishing the skin. Our clinically proven Niacinamide + Biotin Booster is known to help reduce the appearance of pores, redness and uneven skin tone while also balancing sebum production, smoothing texture and rejuvenating the skin for a youthful-looking glow. Our celebrity-approved Clear Pure Radiance Oil helps to balance sebum and prevent pores from clogging with the help of algae extract and astaxanthin which help keep skin looking hydrated and plump. And finally, our Clear Nightly Repair Treatment helps tackle breakouts while maintaining hydration levels for balanced, clearer looking skin without irritation or drying.
FAQ
I have been using Clear Pure Radiance Oil for a long time now and my blemishes have cleared up, which is great! Should I continue to use this oil or move to Renew?
Yes, your consistently clear skin could be due to the Clear Pure Radiance Oil. If you're still curious about our other face oils, try using the Renew or Calm Pure Radiance Oils at night before making the switch.
Does this oil replace my moisturizer?
Yes, this award-winning oil has everything your skin needs to look and feel clear, smooth, balanced, and hydrated.
Can Niacinamide be used with Retinol or BHAs/AHAs?
Routines should alternate acids in the AM or PM and then Niacinamide opposite of the acids. Niacinamide is fine when paired with retinol.
The products described on this website are not intended to diagnose, treat or prevent any disease or to affect any structure or function of the skin or body. The information on this website is not medical advice and is not a substitute for consulting with a healthcare provider.

Key Ingredients
Low & High Molecular Hyaluronic Acid
Clear Repair Nightly Treatment features an optimal concentration of low and high weighted Hyaluronic molecules. Each size of Hyaluronic Acid works differently: smaller sizes easily absorb to deliver hydration that helps minimize the look of wrinkles and give a plumped effect, while larger sizes work on the surface to help smooth and soften skin.
Helichrysum
Clear Nourishing Cleanser features this natural, healing and restorative powerhouse. Its known antibacterial, anti-inflammatory, and antifungal properties have been used for centuries to fight impurities.
Algae Extract & Astaxanthin
Clear Pure Radiance Oil features a potent blend of vitamins, minerals and antioxidants rich in Omega 3 and 6 essential fatty acids. These help to protect and nourish the skin while supporting your skin barrier, keeping the skin hydrated and looking plump.
How to Use
AM

Cleanse skin thoroughly with Clear Nourishing Cleanser. Follow up by mixing Niacinamide + Biotin Booster into the Clear Pure Radiance Oil and apply to skin.

PM

Repeat AM Steps. Finish by applying the Clear Repair Nightly Treatment to the skin and wake up with a flawless looking glow.
"I absolutely could not live without these Clear line products! It feeds my skin everything it needs to prevent breakouts and look clear, smooth and balanced."
-Logan Browning, Actress
-Logan Browning, Actress