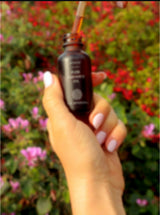 Glowy Skin Confidence Set
The perfect set for clear, moisturized, glowy, youthful-looking skin.
Find it in a skincare set and save
Skincare Sets cannot be purchased with subscriptions. Please order separately.
Close
Skincare Sets cannot be purchased with subscriptions. Please order separately.
Close
What it's good for
Blemishes

Anti-Aging

Fine lines and wrinkles

Uneven skin tone and roughness
What it is
This set does it all – helps to prevent blemishes, moisturize and balance the skin, and fight signs of aging to reveal your most glowy, confident skin yet. Natural-biocompatible ingredients
...
like Chebula, Hyaluronic Acid and Helichrysum work together to support your skin barrier. Plus, these products are hypoallergenic.
CLINICAL TRIALS
100% said the clear regimen left their skin soft and smooth
REVIEW HIGHLIGHTS
"I have never seen results like this before! Within a month of using these products, my face is almost completely clear, and the dark spots left from previous blemishes are almost non-visible!"
"This serum is a gamechanger! Just after one application, I can see results. It exceeded my expectations and now has become my favorite. It smooths out fine lines and diminishes age/dark spots."
Read All Reviews
WHY IT WORKS
We know constantly dealing with blemish-prone skin can be draining for your confidence. That's why we created this superstar set to reveal your most glowy confident skin yet. This pairing ... of ingredients like Chebula, Hyaluronic Acid and Helichrysum help to support your skin barrier while giving you gorgeous, clear skin that's glowy and youthful-looking.
FAQ
Does Chebula Active Serum replace my Pure Radiance Oil?
No, Chebula does not replace the Pure Radiance Oil as the products work best together! Chebula Serum helps to add hydration and prep the skin so that your Pure Radiance Oil is able to be absorbed more easily and readily into the skin.
Does this oil replace my moisturizer?
Yes! This award-winning oil has everything your skin needs to look and feel clear, smooth, balanced, and hydrated!
This product doesn't produce suds — how do I know if it is cleaning my face?
We formulate our cleanser without lathering surfactants like Sodium Lauryl Sulphates(SLS), instead we formulate our cleansers with naturally derived surfactants that effectively remove oil, dirt and impurities without stripping the skin, no lather necessary!
The products described on this website are not intended to diagnose, treat or prevent any disease or to affect any structure or function of the skin or body. The information on this website is not medical advice and is not a substitute for consulting with a healthcare provider.

Key Ingredients
Helichrysum
This ingredient is a natural, healing and restorative powerhouse. Its known antibacterial, anti-inflammatory, and antifungal properties have been used for centuries to fight impurities.
Chebula
Chebula has a strong history of use in Ayurvedic Medicine for strengthening and nourishing the body. Chebula is known as one of the most bioactive, photostable, broad spectrum, cascading antioxidants, with ORAC scores higher than Acai. It only recently was obtained for topical use via an innovative and safe water-based extraction process. In this serum, Chebula helps to address five signs of aging while maintaining hydration and helping to support skin exposed to blue light and pollution.
Hyaluronic Acid
We stepped up the benefits of Hyaluronic Acid with an optimal concentration of low and high weighted Hyaluronic molecules: smaller sizes easily absorb to deliver hydration that helps minimize the look of wrinkles and give a plumped effect, while larger sizes work on the surface to help smooth and soften skin.
How to Use
AM

Wet face with cool water and gently massage Clear Nourishing Cleanser into skin then rinse. Follow up with ½ to 1 dropperful of Chebula Active Serum. Finish off by applying 3-8 drops of Clear Pure Radiance Oil to moist skin.

P.M

Repeat in the evening.
Our Esthetician's Tip
If you have Vitamin C Booster, add 1-2 shakes to your Chebula Serum to get amazing added benefits such as reducing the look of dark spots.
"My skincare routine is the one I always dreamed of. These products are clean, luxurious, and effective!"
-Logan Browning, Actress
-Logan Browning, Actress