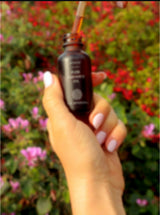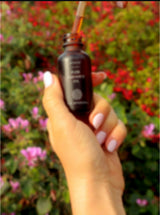 Skin Barrier Sun Shield SPF 30
Protect your skin without the breakouts with this mineral sunscreen and anti-aging skincare product in one that's clinically proven to be ideal for oily and blemish prone skin.
What it's good for
Fine lines and wrinkles

Anti-Aging

Breakouts

Uneven skin tone and roughness
What it is
A first-of-its-kind mineral sunscreen packed with powerful, multi-beneficial ingredients. Revolutionary Non-Nano Zinc provides broad spectrum protection from both harmful UVA and UVB rays, while Chebula and Vegan Pea Peptide fights
...
multiple signs of aging, and Astaxanthin protects from free radicals and helps to improve the look of skin texture. This fragrance-free, non-comedogenic and hypoallergenic SPF is formulated without the toxins and pore-clogging waxes that are ubiquitous in conventional sunscreens. You will never skip wearing sunscreen sunscreen again! Please note that this product is not available outside of the USA.
CLINICAL TRIALS
*Tested on 33 people over a 2 week time period using the product everyday.
94% of subjects did not experience any breakouts when using this product
94% of subjects did not experience any irritation or sensitivity when using this product.
SKin Barrier Sun Shield SPF 30 is clinically proven to be ideal for sensitive and blemish prone skin types.
WHY IT WORKS
Skin Barrier Sun Shield SPF 30 is one of the ONLY sunscreens made without pore-clogging waxes. In clinical trials, 94% of subjects did not experience any breakouts, irritation or sensitivity ... when using this product. The slight warm tone of Skin Barrier Sun Shield SPF 30 helps to neutralize redness and give the skin a natural glow.
FAQ
What skin type is it best for?
This formula works for all skin types, and is ideal for oily, sensitive and breakout-prone skin.
Is it reef safe?
Our zinc oxide ingredients have been tested for being safe in a reef environment and have been shown to be safe according to standard US Environmental Protection Agency (US EPA) testing standards consistent with the National Environmental Laboratory Accreditation Program (NELAP).
The products described on this website are not intended to diagnose, treat or prevent any disease or to affect any structure or function of the skin or body. The information on this website is not medical advice and is not a substitute for consulting with a healthcare provider.

Key Ingredients
Non-Nano Zinc
Our Non-Nano Zinc is made of naturally derived zinc oxide. The non-nano size of the particles ensure that the zinc oxide does not get absorbed by your skin and go into your bloodstream, which is typical of nano sunscreens. Our non-nano zinc delivers a one of a kind patent-pending coated technology ensuring broad spectrum UV protection but leaving the skin with a light, sheer, natural and dewy finish, unlike most zinc oxides that can leave skin looking dull.
Chebula
Chebula has a strong history of use in Ayurvedic Medicine for strengthening and nourishing the body. Here, Chebula helps to address five signs of aging while maintaining hydration and helping to support skin exposed to blue light and pollution.
Astaxanthin
A potent blend of vitamins, minerals and antioxidants rich in Omega 3 and 6 essential fatty acids, this helps to protect and nourish the skin while supporting your skin barrier, keeping the skin hydrated and looking plump.
How to Use
A.M.

Apply generously and evenly after your moisturizer and before makeup.
Actress Logan Browning's Tip
"It also makes the perfect makeup primer!"
"I love and trust this sunscreen so much! It doesn't congest my pores, and leaves a natural glowy finish."
-Logan Browning; Actress
-Logan Browning; Actress