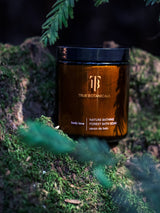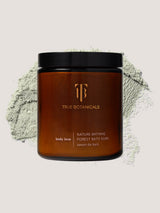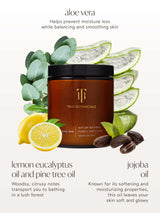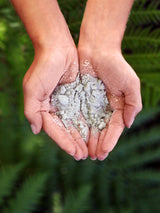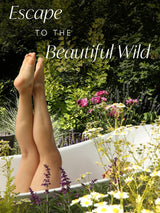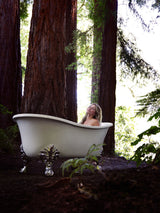 Nature Bathing Bath Soak
Our therapeutic bath soak will transport you to nature and provide an indulgent escape from the stress of modern day life. Your skin will be left glowy, soft and hydrated.
What it's good for
Dullness

Uneven skin tone and roughness

Anti-Aging
What it is
This luxurious bath soak will give you an indulgent escape from the stress of modern day life. In our forest scent, intoxicating and sensual scents of beautiful essential oils will transport
...
you to a woodsy Northern California forest. In our garden scent, bergamot and roses are therapeutic & aromatic. Infused with nourishing, skin-loving ingredients, this bath soak will transform your bath and leave your skin silky soft.
REVIEW HIGHLIGHTS
"Love this bath soak so much. The smell is amazing and my skin feels so refreshed after I soak in it. I am pregnant and it has been so lovely for unwinding after a long day."
"This instantly gives your bath a luxurious feel. You can feel the hydration soaking into your skin and it smells so soothing. I'm not a bather, but this may have me hooked."
Read All Reviews
WHY IT WORKS
This bath soak soothes itchy, dry and irritated skin with moisturizing Aloe Powder and Jojoba Oil that leaves skin feeling silky smooth. A blend of intoxicating essential oil transforms your ... bathtub into a Northern California Forest or Botanical Garden for a true nature-bathing experience.
FAQ
How do I store my bath soak?
Store in a cool, dry place, out of direct sunlight and avoid direct contact with water as this might introduce bacteria to powders.
The products described on this website are not intended to diagnose, treat or prevent any disease or to affect any structure or function of the skin or body. The information on this website is not medical advice and is not a substitute for consulting with a healthcare provider.
Key Ingredients
Lemon Eucalyptus
Known for its natural antibacterial properties and invigorating aroma, Lemon Eucalyptus soothes irritated skin and creates an intense aromatherapy experience that will elevate your bathing ritual.
Aloe Vera
This humectant helps prevent moisture loss while balancing and soothing skin.
Jojoba Oil
This superior moisturizing oil is most like your skin's natural sebum making it easy to absorb. Jojoba Oil leaves your skin feeling glowy, soothed and moisturized.
How to Use
Use 2 bamboo scoops of the bath soak in your filled bathtub.
Our Esthetician's Tip
Exfoliate your skin with our Pure Radiance Exfoliating Sugar Scrub before your bath to allow the moisturizing oils of the bath soak to fully absorb.
"I love taking care of my skin with True Botanicals because I know the products are safe and clean, not to mention sustainable."
-Rebecca Rittenhouse, Actress
-Rebecca Rittenhouse, Actress