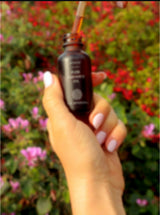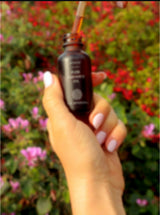 Pure Radiance Body Oil
A moisturizing oil blend that reveals your most radiant skin all over.
What it is
A luxurious, glow-inducing body oil that delivers nourishing moisture to your gorgeous body leaving skin feeling silky and sensually soft--never greasy. Packed with a blend of whole oils like Hemp
...
Seed and Sandalwood that help to replenish skin with ceramides and nourishing omega fatty acids. Plus it's hypoallergenic!
REVIEW HIGHLIGHTS
"I am 83 years old and for the last three years I have noticed that my normal body lotions were not enough to hydrate my body. I have added Pure Radiance Body Oil after showering while my skin is moist and supple. Adding Pure Radiance Body Oil to my regime made a big difference. Now my skin feels hydrated and supple all day long."
"Skin looks more youthful!"
Alena C.
"Absolute one of my favorites! After shower I leave my skin a little bit damp and I apply the oil. I noticed that my skin has become more youthful and healthy looking. I threw away all my other body lotions because this oil is perfect for me. I use the oil twice a week and it is perfect."
Read All Reviews
WHY IT WORKS
This moisturizing pure oil blend is formulated without any waxes or creams, which can often sit on the surface of the skin. Our body oil delivers a nourishing dose of ... antioxidants and essential fatty acids, making skin look and feel smoother. This luxurious blend of green tea seed, hemp seed, and sandalwood oil helps the skin have a radiant glow.
FAQ
Can I use this oil as a shaving cream?
Yes, this product can be used as shaving cream.
Should I use a moisturizer after I apply the oil?
This Body Oil is incredibly nourishing and hydrating — no need to add a moisturizer.
Will this product keep my skin moisturized all day?
Yes, your skin will be hydrated all day!
The products described on this website are not intended to diagnose, treat or prevent any disease or to affect any structure or function of the skin or body. The information on this website is not medical advice and is not a substitute for consulting with a healthcare provider.

Key Ingredients
Green Tea Seed Oil
Because of its antioxidant and nutrient-rich profile, this seed oil is known to help provide proper hydration to the skin while helping to minimize signs of aging.
Hemp Seed Oil
Hemp seed oil is full of fatty acids, including omega-3, omega-6, and gamma linoleic acid, providing the replenishment that skin needs to look vibrant.
Sandalwood Oil
Sandalwood oil not only imparts a woodsy scent, but it is also known to help with redness and irritated skin.
How to Use
A.M

Apply our all natural body oil all over to moisturize. To maximize absorption, apply body oil right after showering or bathing while skin is damp. Can also be applied while in the bath. For best results, use with Resurfacing Body Mask.

P.M

Repeat in the evening.
"I love taking care of my skin with True Botanicals. They help me prevent wrinkles, dark spots, and make my skin look glowy and radiant."
-Rebecca Rittenhouse, Actor
-Rebecca Rittenhouse, Actor