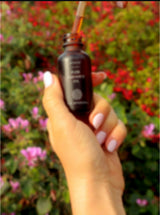 Remarkable Radiance Set
Save over 30% on this luxurious duo featuring Allure award-winning exfoliating body scrub and best-selling ultra-hydrating body butter.
What it's good for
Dullness

Uneven skin tone and roughness
What it is
For someone you really want to show love to this holiday season this duo is the perfect way to deliver an extra dose of luxury pampering we all deserve. Scrub
...
and hydrate to reveal glowy, nourished skin. Complete with intoxicating scents that transport you to a lush California forest! Please note that this kit is final sale.
WHY IT WORKS
Our exfoliating, glow-inducing Pure Radiance Sugar Scrub is skin barrier-friendly because unlike most body exfoliants, we cushioned two different particle sizes that have smooth edges - organic sugar and finely ... milled sandalwood powder - in a whipped cocoon of kaolin clay. Luxurious and nutrient-dense seed oils like Sunflower Seed Oil and Seabuckthorn Oil load the Body Butter with the ingredients aging skin needs like Vitamin E, linoleic acid and essential fatty acids so that skin is drenched in moisture.
FAQ
My skin is ultra-sensitive, can I use the Pure Radiance Sugar Scrub?
Our Pure Sugar Scrub is gentle enough for sensitive skin, however avoid using in areas with dermatitis or compromised or broken skin. We recommend sensitive skin types use the natural exfoliating body scrub once per week for best results.
Do I use the Pure Radiance Sugar Scrub before or after shaving?
We recommend using the Sugar Scrub before shaving.
The products described on this website are not intended to diagnose, treat or prevent any disease or to affect any structure or function of the skin or body. The information on this website is not medical advice and is not a substitute for consulting with a healthcare provider.

Key Ingredients
Sea Buckthorn Oil
Our wild harvested Sea Buckthorn oil is extracted sustainably from the berries of sea buckthorn grown wild in Tibet. Naturally rich in Vitamin E and Omega 3 & 6 fatty acids, this nourishing oil helps to support the skin barrier and soothe the effects of damaged skin.
Sunflower Seed & Jojoba Oil
These superior moisturizing oils are known to be most like your skin's natural sebum making it easy to absorb. Sunflower Seed Oil and Jojoba Oil are humectant powerhouses that leave your skin feeling moisturized and soothed.
Organic Sugar
Sugar is a natural source of glycolic acid, an alpha hydroxy acid (AHA) that helps remove dead and flaky skin, encouraging surface cell turnover and revealing fresher, younger-looking skin. Sugar is also a natural humectant, so it helps skin retain moisture and stay hydrated.
How to Use
A.M Scoop a small amount of Pure Radiance Sugar Scrub in the palm of your hand. Gently massage onto skin in circular motions then melt away with warm water. Next, massage Pure Radiance Body Butter onto the body as needed.

P.M Repeat these steps in the evening.
Our Esthetician's Tip
Exfoliate your skin with our Pure Radiance Exfoliating Sugar Scrub before applying the Body Butter for maximum absorption.
"I wasn't a fan of physical exfoliants until this one. It's gentle and nourishes the skin barrier, yet it is so effective. And it smells so good! I'm giving one to all of my friends and family - I'm obsessed!"
-Hillary Peterson, True Botanicals Founder
-Hillary Peterson, True Botanicals Founder