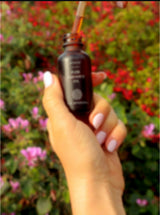 Repair Nightly Treatment (formerly Repair Serum)
A multi award-winning nightly treatment reveals smoother, glowy, more youthful-looking skin.
Find it in a skincare set and save
Skincare Sets cannot be purchased with subscriptions. Please order separately.
Close
Skincare Sets cannot be purchased with subscriptions. Please order separately.
Close
What it's good for
Anti-Aging

Fine lines and wrinkles

Dark Spots

Dullness and Dryness
What it is
A multi award-winning, dermatologist approved, cult favorite anti-aging treatment that's clinically proven deliver dramatic results for smoother, firmer and plumper looking skin.
...
REVIEW HIGHLIGHTS
"Brighter skin and a noticeable difference in fine wrinkles on my forehead within a couple of weeks. My skin feels amazing. Love this serum."
"This is my favorite product. I saw immediate results. My pores were smaller and my skin looked more even by the second use."
Read All Reviews
WHY IT WORKS
It floods your skin with Peptides and Ceramides sourced from plants that can survive the world's harshest conditions, so skin is more resilient and youthful-looking. Renew Repair Nightly Treatment is ... certified microbiome-friendly and specifically formulated with fermented seaweed and green tea to nourish and strengthen your skin's microbiome, so your skin can fight signs of aging and act young again
FAQ
Do I apply this product before or after my Pure Radiance Oil?
Repair Nightly Treatment is to be applied after Pure Radiance Oil.
I thought this was a serum — why is this the last step in my routine?
The Repair Nightly Treatment has both water and oil properties and is thicker than our oils. We suggest applying products to the face from thinnest to thickest.
How much product should I be using per use?
Apply 2 -3 pumps to face, neck, and chest at night after moisturizing with your Pure Radiance Oil.
The products described on this website are not intended to diagnose, treat or prevent any disease or to affect any structure or function of the skin or body. The information on this website is not medical advice and is not a substitute for consulting with a healthcare provider.

Key Ingredients
Ceramides
Ceramides help the topmost layer of skin keep precious moisture in and pollutants and bacteria out. Since our skin decreases in moisture as we age, we supplement it topically to help minimize dryness and maximize softness.
True Botanicals Bioferment + Tripeptide 29
The powerful combination of our proprietary bioactive peptides from fermented algae and kelp plus tripeptide 29 provide the nourishment needed to address skin aging. These proprietary bioactive peptides help to reveal plumper, smoother, more glowy looking skin.
Noni, Sod & Resveratrol
Noni is a pacific rim fruit that's one of the most powerful antioxidants in nature. Resveratrol is a known antioxidant for helping protect skin. This blend of antioxidants helps to support absorption on skin through a proprietary micronization process.
How to Use
P.M

Apply 2-3 pumps to face, neck, and chest at night after your Pure Radiance Oil and before your cream moisturizer like our Chebula Extreme Cream
OUR ESTHETICIAN'S TIP
We love to create a "skincare cocktail" by adding 1/2 dropperful of Chebula Active Serum, 3-8 drops of Pure Radiance Oil and 2-3 pumps of Repair Nightly Treatment. Gently mix and apply to your face, neck and chest!
"I'm absolutely obsessed with True Botanicals - it's the most effective, glow-inducing and powerful skincare I've ever used, without compromising on safety or sustainability."
-Brooke Shields, Model & Actress
-Brooke Shields, Model & Actress
True Transformations
Discover the skin-transforming Before & Afters from our True Beauties.
All before & after photographs on this website are self-generated and submitted by consumers as visual testimonials of results they have experienced using certain True Botanicals products. Individual results may vary.