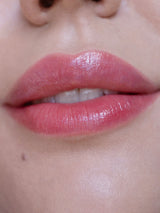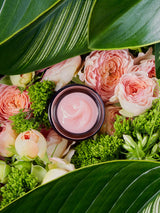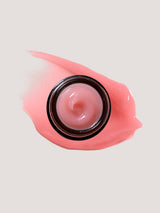 Moisture Lock Glossy Lip Balm
A glossy lip balm that helps fight signs of aging while drenching your lips in nourishing moisture with a sensual glossy finish.
Skincare Sets cannot be purchased with subscriptions. Please order separately.
Close
What it's good for
Fine lines and wrinkles

Anti-Aging
What it is
An anti-aging glossy lip treatment turned alluring with deeply moisturizing butters, a blooming vanilla-rose scent, and sensual, glossy finish now in a brand new color, LOVE, a universally flattering sheer
...
red glossy finish. Obsession is inescapable. Kiss dry, aging lips goodbye with this does-it-all glossy lip balm that helps fight signs of aging, locks in moisture, and gives lips a sensual, glossy finish. A nourishing blend of moisture-locking butters and anti-aging oils is boosted with two molecular sizes of Hyaluronic Acid for moisturized, glowy, youthful-looking lips. Reminiscent of a blooming rose garden, a wonderfully hypnotic blend of bulgarian rose and warm vanilla creates the slightly sweet and floral scent of this lip balm.
WHY IT WORKS
While many lip balms contain petroleum and animal-derived materials like Lanolin, we use Pomegranate sterols instead, which is known to increase moisture levels on the skin while supporting the skin's ... barrier ability to protect against environmental stress responsible for extrinsic aging. Pomegranate seed oils are rich in essential fatty acids and antioxidants, giving this incredible ingredient a one-two punch- perfectly designed by nature to quench our lips while providing protection.
FAQ
Does this lip balm go on clear?
Our Original lip balm goes on clear, as the pinkish hue is a natural result of the ingredients. Our new shade LOVE, features a universally flattering, sheer red glossy finish.
The products described on this website are not intended to diagnose, treat or prevent any disease or to affect any structure or function of the skin or body. The information on this website is not medical advice and is not a substitute for consulting with a healthcare provider.
Key Ingredients
Bulgarian Rose
A wonderfully hypnotic blend of Bulgarian Rose and warm vanilla creates a slightly sweet and floral scent, reminiscent of a blooming rose garden.
Spilanthes
A flowering herb that is known to help strengthen and firm lips for a more youthful-looking appearance.
Hyaluronic Acid
An optimal concentration of low and high weighted Hyaluronic molecules that help to lock in moisture and smooth the appearance of fine lines around the lips.
How to Use
A.M

Using your finger, apply the lip balm on to the lips, as needed.
Our Founder Hillary's Tips
Use our tinted red lip balm to complete your perfect "no makeup makeup" glowy look after using our Everyday Skin Tint SPF 30.

Apply the Moisture Lock Glossy Lip Balm on top of your favorite lipstick for a hydrating pop of shine.

Amp up your favorite holiday look:

Wear our tinted red lip balm under your matte lipstick to give it a smooth base that helps keep your lips from drying out.
"This is the best lip balm I've ever used with the perfect pop of red that looks amazing! My lips are soft, smooth and hydrated for hours!"
-Becca B.
-Becca B.